Recruitment For Engineering & Construction Industry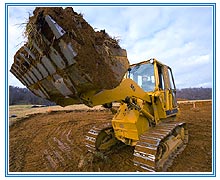 Engineering & Construction Industry is a highly labor intensive industry and generating ample of job opportunities for engineering & construction recruitment in the economy. We, at Oil and Gas Recruitment, recruit skilled and semi-skilled workers meeting with the parameters required in the industry for candidates.

We have maintained a proper database of qualified candidates along with their professional experience and qualifications. The standard in engineering and construction industry has been up-lifted and thus the requirements of employees. We try our best to recruit only those personal who are perfect for the industry.

Job Profiles available in Engineering & Construction Industry
Civil Engineers
Carpenters
General Construction Workers
Construction and Well Drillers
Heavy Equipment Operators
Civil Designer
CAD Designer
Structural Metal Workers
Operating Engineers
Construction Managers
Construction Inspectors
Line Installers and Repairers
Heavy Truck Drivers
Cement Masons
Land Surveyor
Project Engineers
Basic requirements for engineering and construction industry are as follows:
Knowledge of technicalities involved in machines
Understanding of technical drawings
Team work
Co-ordination
Able to work in adverse conditions of industry
Complete understanding of the blueprint of the work
Well versed with the geometry in order to understand measurements
Able to work in tough conditions with dust