Recruitment Agency for Jobs in Qatar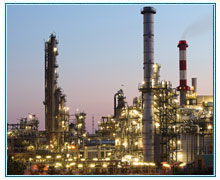 Qatar is a rising state in every aspect as it has highest GDP per capita as compare to others in the world. There are various companies related to petroleum like exploration, refining, extraction and transportation processes are always in demand of manpower. The rising demand of manpower in Qatar has leaded us to put ourselves forward in this business and provide efficient support as a best recruitment agency. Qatar is topmost name in world's largest energy consumption state.

For maintenance and construction of oil refineries in Qatar, civil construction engineers and marine construction engineers are in high demand. These use for sorting out the problems related to transportation and under water oil extraction. Therefore, for this purpose we provide recruitment services for brand managers, marketing executives, event managers etc.

Our company helps employers from Qatar in recruiting experienced and skilled candidates which suit best to the process. As every candidate who is hardworking and sincere is an importance asset for every company.