Recruitment Solution for Refineries & Petrochemicals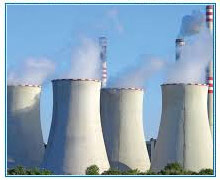 Refineries, Petrochemicals and Environment & Safety Aspects.
Oil refining is the process of turning Crude oil into Gasoline and many other products which involves the work of various people including HSE Manager, Operations Technologist, Refinery Designs Engineer, Chemical Engineers, Petroleum engineer and other profiles

India is a huge source for these profiles owing to the numerous institutes of good repute producing technicians of the best caliber. Using the above mentioned manpower, Crude oil in the refineries is processed to obtain the following products of daily use :

Petroleum gas - Petroleum gas is used for heating, cooking and making plastics.
Naphtha -It is the intermediate that will be further processed to make gasoline.
Gasoline - Used as fuel in most motor vehicles.
Kerosene - Fuel for jet engines and tractors; starting material for making other products Gas oil or
Diesel distillate - Used for diesel fuel and heating oil; starting material for making other products
Lubricating oil - Used for motor oil, grease, other lubricants
Heavy gas or Fuel oil - Used for industrial fuel; starting material for making other products
Residuals (coke, asphalt, tar, waxes)- starting material for making other products.

Fractional Distillation
Petroleum Engineers and factory technicians are involved in separating crude oil into various components (called fractions), using the differences in boiling temperature. This process is called fractional distillation.

Chemical Processing
Chemical Engineers use newer techniques of Chemical processing on some of the fractions to make others, in a process called conversion. Chemical processing, for example, can break longer chains into shorter ones. This allows a refinery to turn diesel fuel into gasoline depending on the demand for gasoline.

Refineries must treat the fractions to remove impurities. Refineries combine the various fractions (processed, unprocessed) into mixtures to make desired products. For example, different mixtures of chains can create gasolines with different octane ratings

The products are stored and managed on-site by the Facilities Engineer Lead , Reservoir Engineer and other workmen until they can be delivered to various markets such as gas stations, airports and chemical plants. In addition to making the oil-based products, refineries must also treat the wastes involved in the processes to minimize air and water pollution taken care of by the Pollution control engineer, waste management professionals and health and safety engineers.

Indian colleges and institutions take these waste and environmental issues into consideration when structuring the technical courses and hence there are numerous Environmental Studies students and professionals in the country now who are looking for broader horizons to utilize their knowledge.

A birds eye view of midstream activities :

Refineries
The process of producing final petroleum products from crude oil is carried out in refineries.

Petrochemicals
Petrochemicals are a group of chemicals derived from the processing of petroleum gas. They are manufactured from the gaseous hydrocarbons produced during the cracking processes of manufacturing Gasoline.

Environment & safety aspects
The control of pollution and safeguard of lives and property from damage and losses comes under the purview of Environment and safety.
Job Profiles
Completion Engineer
Completion Operations Engineer - Rotational
Senior Petroleum Engineer
Senior Engineer
Completions Engineer with ESP
Facilities Engineer Lead
Piping, Valves and Vessel Engineer
Staff Petroleum Engineer
Asset Engineer
Pipeline / Storage Engineer
Health and safety manager
HSE - On/Offshore Specialist
Quality Manager
HSE Management Consultant
Engineers (Upstream/Downstream/EPCC)
Safety Engineer
Senior Fire Protection Engineer
Senior Completions Engineer - Houston
Optimization Engineer
Production Manager
Advanced Engineer
Applications Engineer Advisor/ Multilateral / Expandable Systems
Product Line Leader - Optimization & Control
Piping Design Engineers
Entry-level Field Engineer
Senior Multiphase Flow Assurance Engineer
Reservoir Engineer
Pollution control engineer
HSE Auditor (Design)
EHS Team Member- DSC653 (Environmental, Health & Safety Engineer)
Regulatory Manager
HSE Engineer
Safety Advisor
Engineers (Piping)
Why Us?
Consistently endeavoring to raise the quality of our services through continuous improvements, we strive to provide better services using our key strengths which are -

Some of the reasons why we are a trusted business partner are -

Vast resource of manpower of various profiles and skills
Effective scouting teams working to source fresh talent from the best colleges and institutes.
Trusted network of professionals, placed by us providing us references of the best talents in the industry.
Using these advantages as a leveraging factor to explore our resources, we strive to offer cost effective solutions in staffing for our clients. Our strong network and experience enables us to bring the best talents in the industry to our clients who require competent manpower having specific skills sets in the Oil and gas Industry.