Recruitment Solutions For Logistics & Distribution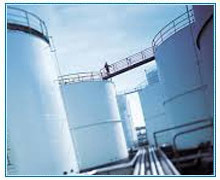 These include the management of the movement of entire resources at the exact places where these are required. It also means the proper distribution of oil and gas products where these are required. Proper supply chain of products not only increases the efficiency but also ensures the profitability. These processes also include the integration of information, warehousing, transportation, inventory, material handling and packaging.

The entire process of logistics & distribution requires efficient team members and combined team of experts and professionals in various skills who ensure the proper distribution of raw materials in different geographical reasons at lowest costs. The balanced supply chain management reduces the time and ensure the faster speed.

Incorporation of experienced workforce in different departments helps in maintaining the tighter control of inventories, internal production, distribution and sales. It is very easy in India to continue a maintained and successful in logistics and distribution and its future is also very bright.

A birds eye view of down stream activities :
Logistics & Distribution is the overall management of the way the resources (extracted in the midstream activities) are moved to the areas where they are required.
Job Profiles
Manager of Supply Chain Transportation
Facility Manager
Distribution Supervisor
Logistics Coordinator
Process Manager
Warehouse Associate
Delivery / Bulk Merchandiser
Supply Chain Engineering Manager
Warehouse Supervisor
Productivity / Training Manager
Sr. Supervisor
Logistics Manager
Operations Manager
Transportation / Operation Manager
Logistics Delivery Operator
Warehouse Manager
Breakdown & Logistics Supervisor (2nd Shift)
Assistant Manager of Operations
Service Vehicle Driver
Logistics Engineer
Logistics Engineer
Technical Product Support Specialist-Fluid Power
Terminal Superintendent
Regional Transportation Manager
Transportation Broker
Logistics Manager
Transportation Dispatcher
Security Guards
Director of Transportation and Warehousing
Project Leader
Distribution Operations Coordinator
Supply Chain Analyst
Distribution Center Associate
Terminal Superintendent
Human Resources Manager
Regional Transportation Manager
Distribution Supervisor (multiple positions)
Supervisor
Transportation Manager
Warehouse Supervisor
Fulfillment Center Supervisor
Regional VP- Fulfillment & Delivery Operations
Business Development Manager Warehouse Solutions
Inventory Supervisor
Operations Supervisor
Safety - Transportation & Facility
Logistics Analyst
Shipping and Receiving Associate
Director of Transportation& Logistics
Process Manager(3rd shift)
Freight Agent / Broker
Regional Transportation Manager
Distribution Supervisor
Delivery Drivers
Drivers
Why Us?
Shella Consultants is committed to deliver cost effective oil industry jobs, oil industry recruitments in several work areas of the Oil and Gas Industry, which includes placement of personnel in Logistics and Distribution who are sourced through our established network with other industries.


Some of the advantages that we have over other players in the manpower recruitment field are-

Vast pool of candidate in all profiles, right from consultation for the oil and gas industry to the final distribution.
Experienced and efficient staff to source and deliver manpower. The candidates are tested on several parameters that are considered important for the petrochem and oil -gas sector.
Cost effective and less time consuming recruitment process
While continually striving to improve ourselves and the services we provide, we have built up an envious network of trusted business partners who are testimonial to the quality of services we provide. We endeavor to continue providing you optimum manpower solutions with our latest and cost effective methods.





Pipeline Recruitment :
We are experienced in recruiting at all levels, our focus being permanent placements, including senior and executive positions. We are very comfortable operating at this level, adding value, totally focused on achieving the best "fit" for our clients and candidates.

At Pipeline Recruitment we pride ourselves on being business people, with many years of working in (and on) large and small businesses, building, managing & retaining winning teams.

Job Profiles :
Executive and Management
Sales and Marketing
Technology
Professional Services
Finance and Administration
Operations and Logistics
Project Management
Transport Recruitment :
We are specialist consultancy if you employ, or are employed in Freight, Logistics, Storage, Manufacturing or Distribution.

We aim to be the best option for you when you are looking for your new team member.

We are established to fill a niche in a market that required a knowledgeable, innovative, personal offering to service this multi-billion dollar industry. Our Specialist Consultants have vast and varied networks within the industry which position Metropol as a first choice supplier for our clients Human Capital requirements.

Within Transport & Logistics, we offer areas of expertise in;


· Operations Management
· Supply Chain Logistics Management
· Warehousing
· Distribution
· Freight Forwarding
· Freight Brokerage
· Fleet Control
· Fleet Management
· Depot & Freight Handling Management
· Account Management
· Sales & Marketing
· Finance
· Customer Service
· Administration
· Procurement
In conjunction with our recruitment specialists, Metropol have established invaluable partnerships with several key Transport and Logistics professionals. With over 50 years combined experience in all facets of the transport scene, Metropol is in the advantageous position of being able to draw upon the knowledge and networks of these consultants to provide immeasurable benefit and value to both clients and candidates.

Job Profiles :
· Traffic engineer
· Highway engineer
· Pavement engineer
· Transport modeller/planner
· Project manger
· Site manager
· Lane rental engineer
· ITS consultant
· CAD technician (usually Auto CAD programme jobs)
· Infrastructure engineer
Upgrades & Refineries :
Oil field, Upgrades and refineries provide a major contribution for the Oil and Gas Industry and have emerged as a major factor in providing high economic development. For meeting up to the functional requirements of the industry, many job opportunities are available where the client companies require service support of experienced professionals to handle the present and at the same time fuel for the future growth.

Our Role Play :
Providing support as experienced Oil Refinery Job Consultancy to support the needs of getting projects staffed and started quickly with skilled manpower for career in oil refinery.
Our expertise in identifying required and right professionals suitable for the job profile within short time span regardless of location or time.
Ability as well as experience to source people from within India and overseas with client base including both offshore and onshore oil industry majors.
Our rich database of high quality & size is the best in this sector that allows us to deliver best possible results.
Work as a common interface for prospective candidate and recruiting firm, thus bringing best and brightest together through our expertise and strong network.
Job Profiles :
· Technical Assistant
· Senior Geophysicist
· Production Managers
· Commercial Developer
· Reservoir Engineer
· Facilities Engineer
· Production Engineer
· Technicians
· Business Development Manager
· Sales Manager
· Refinery Designs Engineer
· Operations manager
· Mechanical engineer Pipeline Manager
· Safety engineer
· Maintenance manager
· Environmental engineer
· Project controller
· Chemical engineer