Oil & Gas Recruitment Services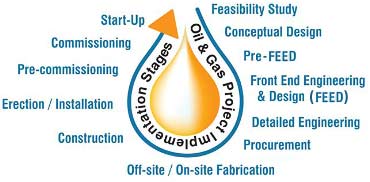 We have an excellent track record as a prominent manpower recruiter in this field as we focus on the needs of the clients related to the oil and gas industries. We have gained a reputation in this domain by working hard day and night to be in the place where we are today. We work in well planned and organized manner to achieve our company's goal as with the growing time and fluctuating price of oil and gas there is always a need to face manpower problem and keep the company's strategies up to date. We are involved in providing customized solution to the service companies, consultancies and oil and gas operators whether they are national or international.
We help businesses by :
Finding helpful talent
Improving leadership and management quality
Developing structures, strategies and opportunities
Bringing high potential sources to the use

We know this industry with best and capable to serve upstream, midstream and downstream segments. Therefore, we provide this service to our customers whether they are onshore or offshore.

Feasibility Study – Project Proposals for Maximal Return on Minimal Investment
Feasibility studies (FS) are a vital part of the initial stages of a project, to confirm profitability of a client's investment. feasibility studies include conducting surveys, gathering data, and analyses of the whole environment surrounding a project, in accordance with the purpose of the client's investment.

FEED Packages are the Detailed Engineering Bible
FEED (Front End Engineering and Design) involves conducting actual engineering work according to the specifications set out in the business plan outlined in the feasibility study (plant capacity, facilities configuration, etc.) The main purpose of FEED is to create a full set of technological specification documents, called a FEED package, in line with the wishes of the client and the idiosyncrasies of the particular project. FEED is a hugely important process during which 60-70% of project costs are decided.

Engineering
To maintain quality control on a highly complex, large-scale plant made up of countless components and piece of equipment while keeping the plant construction on schedule not only requires a deep level of specialized knowledge, but also the analytical ability to organically apply that knowledge to management—engineering management is of paramount importance

Procurement
Industrial plants consist of several tens of thousands of equipment items. companies issues inquiries for the equipment and conducts total services, from procurement to production/manufacturing management and quality inspection as well as transportation to the construction site, under a consistent structure providing responsibility throughout the services.

Construction
Effectively combining staff, workers, equipment and materials on a global scale, companies draft detailed plans to minimize construction time and costs, while ensuring safety and quality. On site, companies introduce appropriate construction methods for each project location and use a construction management system to deploy manpower efficiently.

Commissioning
The vital commissioning phase of a project takes place after the completion of construction and before the plant begins commercial operations for the client.



Specialist Recruitment Solution for Oil and Gas Industry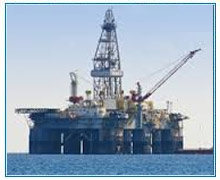 With a focus on the oil and gas industries, Shella Consultants has a proven track record as a specialist recruiter in these fields. It's a reputation we've earned. With our many years of experience providing tailored recruitment solutions to multinational, national and boutique oil and gas operators, consultancies and service companies, we work with clients to deliver the highest quality recruitment outcomes.

Our Advantage :

Strong client referrals
ISO 9001:2008 Quality Standards
Large Data Bank
Pan India Presence
No permanent liabilities
Low Head count
Cost Saving
Fast and Quality Manpower
Flexibility in Hiring
Focus of core competencies
Government Statutory compliance
Shella Consultants Oil & Gas help businesses :
Source hard to find talent
Improve recruitment processes
Manage recruitment services or contingent workforces
Improve the accuracy and efficiency of hiring and promotion processes
Understand employees'strengths and development needs
Improve management and leadership capability
Identify and validate high potentials and successors for key positions
Develop structured career and development opportunities for employees
We Know Oil and Gas
From concept and feasibility through to the distribution of refined products, Shella Consultants has extensive experience throughout the project lifecycle. Our ability to cater to upstream, midstream and downstream segments has allowed us to provide talent across owner/operators, service companies, consultancies and contractors in both the onshore and offshore oil and gas industries.
Our key account managers provide expert insight across :

Exploration & Production
Engineering & Operations
Health Safety Environment Compliance & Training
Project Delivery
Drilling, Well Engineering and Well Services

With years of experience providing people solutions to the oil and gas industry, our consultants have an in depth knowledge of the field that is proven and practical. Whether it's advising a FIFO subsea engineer on the camp conditions in Western Australia or providing insight to a drilling contractor on the availability of lease hands in Queensland, our consultants can provide the detail you need to move your business or career forward.