Recruitment Services for EPC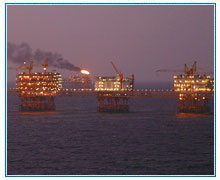 EPC is the ever growing sector as it finds extensive applications in oil & gas industries, refineries, petrochemicals & construction structures. We offers EPC Contracting Recruitment Service as it is the to suffice the clients requirements.

Shella Consultants is highly appreciated in the market for rendering wide spectrum of Recruitment Solutons for EPC, which is availed by our Indian & International clients for their recruitment needs at different levels. Our provided personnel are highly efficient and qualified in their particular fields of expertise.

We are here to provide EPC Contracting Recruitment services/Recruitment Solutons for EPC. The experts of our enterprise work as an intermediary for helping clients in fetching perfect candidates that match up their required job profiles. Our experts suggest only those candidate who have passed varied interviews and tests that are conducted to examine their skills. Clients can avail from us candidates for varied fields from engineering, pre-fabrication, erection of atmosphere storage tanks oil, gas, petrochemical and refineries.

We are engineering manpower suppliers & providing manpower support services to leading engineering companies worldwide for EPC, PMC, and EPCM Projects.

We have a huge database of qualified and experienced engineering manpower covering all major discipline in Engineering, Procurement, Construction, Project Management, Commissioning, and Operation / Maintenance. Our core engineering database of the engineers and designers have had extensive experience both in the designing and at plant construction sites worldwide and have first hand exposure to working in demanding international environments.

We stringently screen the candidates on various parameters to make sure best candidates are selected skilled in particular domain. We evaluate the skills of candidates by means of written test and personnel interview to provide best candidates for electrical, construction and procurement domain. Our Recruitment Solutons for EPC/EPC Contracting Recruitment Services provide suitable workforce for industries like Oil & Gas , prefabrication, wastewater, metal, petrochemical, chemical segments and mining.
Skills required for EPC contracting industry
Knowledgeable about particular domain fully
Must know how to handle the project
Capable of operating and maintaining the works
Able to work in all weather conditions
Job profiles
Mechanical Engineer
Civil Engineer
Electrical Engineer
Supervisor
Foreman
Welders
Pipe Fabricator
Structural Fabricator
Pipe Fitter
Riggers
Gas Cutters
Grinders
Machinist
Hydrojetters
Insulators
Structural Fitter
Scaffolder
Millwright Fitter
Instrument Fitter
Instrument Technicians
Heavy Equipment operators
Mechanical Helpers
Industrial Electrician
Airless Spray Painters
Sand Blasters
Sheet Metal Fitters/Fabricators
Brush Painters
Auto Mechanics
Auto Electricians