Recruitment For Healthcare & Medical Industry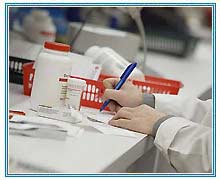 Oil and gas recruitment provide complete manpower solution for Healthcare & Medical Industry. The important job of this industry is to create health awareness among people. Healthcare & Medical Industry is responsible for creating health awareness among people. Being one of the leading recruitment firms, we are engaged in meeting the requirement for manpower in this sector. We have successfully recruited aspiring candidates to many medical organizations ranging from global pharmaceutical, CROs, medium and small-sized companies to start-up ventures, biotech companies and national regulatory bodies.

Job profiles available in Medical and Pharmaceutical Industry:
Surgeons
Nurses
Para Medical Staff
Anesthesiologist Technicians
Lab Assistants
Specialists like cardiologists, Dentists, Psychiatrists, Dermatologist etc
Physicians
Blood Bank Technology Specialists
Cardiovascular Technicians
Physical Therapists
Sales representatives
Medical Representatives
X-ray man
Health Information Technicians
Requirements for medical & Pharmaceutical industry:
Sensitive approach towards patient
Able to deal with workplace stress
Good listening skills
Excellent dealing with patients & their families
Able to speak to patients on a level understandable to them
Up-dated with the latest medical inventions
Complete understanding of medicines
Able to cope up with the odd timings
Owing to the support of expert staffs, we have been able to provide these services to various medium and small-sized companies, pharmaceutical, CROs, biotech companies, national regulatory bodies and many others.